We have partnered again with our Galician partners at AndaSpain to create a unique Walking & Yoga tour. My first pairing with them was for a Camino y Yoga tour in 2014… it was such a powerful experience that I have not been able to get off my mind. It's my desire to introduce a new group of friends to the transformative power of walking the Camino de Santiago.
You will join pilgrims from around the world walking the last 115km of the Camino de Santiago. Walking the last 100 kilometers of the Camino means that you can request your Compostela, or certificate of completion of the pilgrimage.
We have reduced the daily kilometers for this exclusive tour so that you have time in the morning and afternoon for Gentle Yoga and meditation which allows for a deeply spiritual experience. We also have the luxury of staying three nights in two beautiful traditional Galician "pazos" – Manor houses converted into rural accommodation near the Camino. At the start and end of your tour we stay in fantastic hotels, the one in Santiago a 4 star converted monastery right next to the famous cathedral plaza.
Where the weather permits we can enjoy Yoga classes outdoors in the grounds of our beautiful accommodation!  We provide Yoga mats, blocks and blankets but you can of course bring your own if you prefer.
The trail takes you through beautiful oak woodlands, fragrant eucalyptus forests and traditional Galician villages. This region of Spain is famous for its fresh seafood, cheeses and wines and we will taste them all on this trip!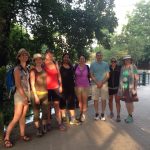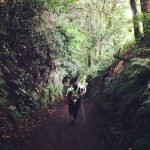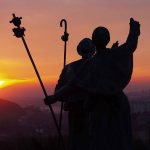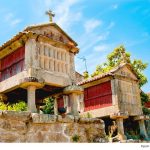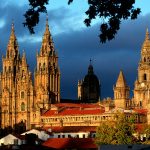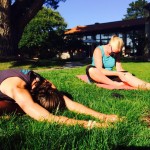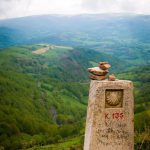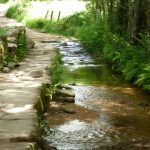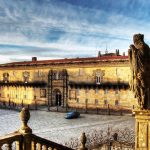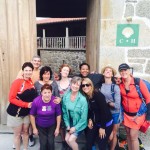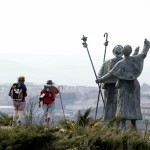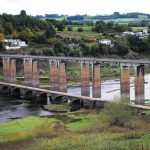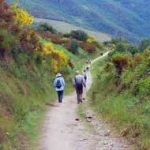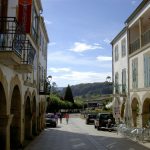 Tour Highlights:
Being part of the Camino and enjoying the more relaxed pace and time to practice Yoga
Great camaraderie with other Pilgrims on this adventure of a lifetime
The rolling bucolic scenery of Galicia and a chance to see many historic churches, chapels and magnificent Romanesque gems
 The chance to try fresh Galician food and wine
Arriving at the Plaza de Obradoiro to see the cathedral of Santiago de Compostela along with familiar faces of pilgrims like you who have walked 100 + kilometers to get there!
What's Included:
8 nights' accommodation in luxury hotels and beautiful Galician Manor Houses
All breakfasts, 4 lunches, 8 dinners (vegetarian options available)
Water and snacks along the way
All baggage transport and van support if your legs need a break…
English and Spanish speaking guide/s
Guided tour of Santiago de Compostela Cathedral
The Pilgrim Credencial or Pilgrim´s Passport
Exclusive Andaspain Camino Guide Book
2 Daily yoga classes to help keep joints moving well and to restore tired muscles
Private energy-work session with Michele
specially prepared high-quality Michel self-care products
Meals:

We aim to use farm raised local fruits, vegetables and proteins as much as possible. The meals we organize will always have a vegetarian option. Various snacks will be provided throughout the trip. You will be able to notify us with any allergies/food intolerances.
Accommodation:
We use the best accommodations available on the Camino de Santiago where walking the route and best for the Yoga retreat. We use a combination of beautiful hotels and amazing "Casas Rurales" and "Pazos" which are like country manor houses or farmhouse B&Bs.
Price per person: (based on two people sharing a double/twin room) for 8 nights – 2800€
(Single Supplement 450€)
______________________________________________________________
GUIDANCE & AND PREPARATION
Preparing for a walk of this magnitude can be a daunting task. We will have a private Facebook Page for pilgrims of this trip to communicate questions, needs and share tips.
LUGGAGE
AND TRANSPORTATION
From the starting point in Sarria, to the ending point in Santiago de Compostela, we take care of all luggage handling and transportation.
For the luggage this means leaving your bags by the hotel door and starting your walk; we handle the details of getting them into the next hotel room. We also find it handy to keep a small bag in the van with stuff you might need throughout the day.
For you this means being able to take a rest by shuttling ahead to the lunch spot, or if the need arises to get you straight to your room.
YOU DO THE WALKING, WE'LL TAKE CARE OF THE REST.
Yoga on the Camino is a fully guided walking tour along the Camino de Santiago. That means that from beginning to end we will be there to make sure everything goes smoothly.
OUR PARTNERS
Our tour partners at AndaSpain at have been pilgrims before they became guides; in fact most have spent a few years returning to the Camino before setting out to help others do the same. For them the Camino de Santiago was a life changing experience and we all consider the act of walking purposefully to be one of our most cherished activities.
_________________________________________________________________________

Step 1. Complete the form below to schedule a phone call. We're kind of sticklers about this step and promise to make it a fantastic phone call!
Step 2. After we've gotten to know each other, we will email you a link to our top-secret and very secure booking page. That of course is why we are asking for your email address in step 1. By the end of this step you will have confirmed your place on Yoga on the Camino, and the places of anybody that will be joining you. This is done by means of a non-refundable deposit of €500 per person. You will have access to our private Facebook Group Page and can meet other pilgrims in our small group as well as our Tour Partners in Spain.
Step 3. Once your booking is confirmed you will immediately be presented with step 3, which can be completed at any time but at least 1 month prior to the departure date. In step 3 we collect a bit more personal information to make sure that everything on the trip goes smoothly. This includes any medical allergies, old injuries that might give you grief, and lastly your passport number for the sake of expediting our hotel check-ins.