Are you a Yoga Teacher interested in learning more about  Subtle Body, Chakras, Energy?
Have you heard about Reiki and wanted to learn more?
Do you sometimes feel drained teaching multiple classes every week?
Are you ready to take your teaching to the next level?
As a Yoga Teacher good Energy Management skills are key to maintaining your stamina while allowing you to connect with your students. Michele Smith, E-RYT 500 will be your guide into this advanced education. Having taught over 8000 hours internationally, Michele offers a unique perspective on how to maintain your Energy and breathe longevity into your craft.

Receive up to (10) Yoga Alliance Continuing Education Hours after completing all Modules in this series. Your private or semi-private training is in person with Michele and lasts between 2-3 hours*
ENERGY MANAGEMENT FOR YOGA TEACHERS
MODULE I – Understanding Energy  (2-3hrs)
– Review the Subtle Body & your personal Energy Assessment
– Energy Systems- What is Reiki?
– Receive Reiki Level I Attunement for self-practice
– Receive Energy Healing Session
-Certificate of Completion and CEUs

MODULE II- Sharing Energy Healing   (2-3hrs)
– Personal Energy boundaries and protection
– Balancing chakras, rituals for self care
-Reiki Level II Attunement to share reiki and energetic balancing.
– Integration Exercise
-Certificate of Completion and CEUs
MODULE III- Mastering Energy Healing (3-4hrs)
– Master level Reiki Attunement
– Deeper clearing of energy and past life blockages
– how to develop Reiki clientele
– Practice Energy Sessions
-Certificate of Completion and CEUs

MODULE IV- Mastering Energy System Teaching (3-4hrs)
*requires at least 1 year practice as Master Energy Healer
– Learn how to attune others into Reiki System
– Writing curriculum for education
-Introduction into other Energy System tools
-Certificate of Completion and CEUs
 Commit to MODULES I & II (taken at your own pace) and receive these bonuses: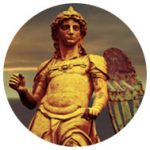 Bonus 1: Angels and Energy
Receive information that outlines several Archangel Energy signatures that can be called upon to up-level energy, provide protection and strengthen intuition.
Value $97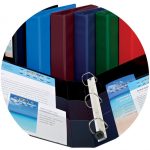 Bonus 2: Energy Management Binder
Receive printed information beautifully bound and easy to reference.
Value $47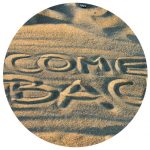 Bonus 3: Come Again!
If you feel like you need to revisit training again, tuition includes the option to join in any portion of another Energy Management Group at the studio at a discounted rate. (within six months after certification)
Value $297
MODULE I: Personal Energy Management $147*
MODULE II: Sharing Energy Healing $147*
MODULE III: Mastering Energy Healer Training $200
MODULE IV: Master Teacher of Reiki System – varies
 Modules are taken separately at your own pace as you are ready.
There is no commitment to take all four and no time constraint on your progress.
* rate for group sessions offered in a private studio located in Downtown Tampa Heights. In-home training and private training available starting at $175.
Give Michele a call to determine your starting point (813) 401-6534
"I absolutely LOVE working with Michele. Her energy is powerfully nurturing and her easy to understand way of guiding you through your experience in her presence feels like your having a comfortable conversation with her. Learning about Energy is making me a better yoga teacher and it's helping me in many areas of my life. I highly recommend this course." – Janice H. , RYT200, Modules I, II & III

"I did a reiki attunement with Michele after a few years of doing reiki work as a Reiki Master. After that day, I noticed my gifts started opening up with more depth and clarity. The stories from people I 've done energy work on since have been amazing! Michele has a beautiful angelic energy about her which makes the whole process wonderful. " – Val L., RYT200, Module III

"Your teaching is so authentic. Your presence is just so wonderful. You have no idea how much you helped me." – Laraine O., RYT500

"Exploring my capacity as a healer is assisted me in my own healing. It feels good to share my healing gifts with others. I'm grateful for this training with Michele." – Steph W. , RYT200,  Modules I, II, & III