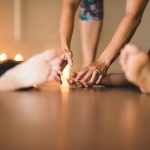 Energy Management for Yoga Teachers:
3-12 CEUs (contact hours)
Private Instruction. Call to schedule (813) 401-6534
Would you like to increase your knowledge about the Subtle Body, Prana, Energy?
Do you sometimes feel drained after a private lesson or class, even if initially you feel "yoga-stoned"? Would you like to be more comfortable offering yoga assists and adjustments?
Have you been feeling the need to shore up your intuitive skills?
Curious what Reiki is all about? This course is for Yoga Teachers desiring to protect and up-level their energy and strengthen intuition.
Lead Educator: Michele Smith, E-RYT 500


---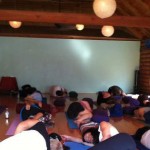 Restorative Yoga Certification:
February 16-18 at Kodawari Studios
18 CEUs (17 contact and 1 non-contact hours)
Add the healing tool of Restorative Yoga to your teaching skillset! Restorative Yoga is a gentle, calming, therapeutic style of practice that restores the nervous system. This knowledge will help you guide students (or yourself) to engage in intentional rest while sustaining supported postures and mindful breath-work. Props are used such as bolsters, blocks, and blankets to assist the body into receiving a relaxed state. This approach regenerates and rejuvenates today's stressed physiology.
Lead Educator: Michele Smith, E-RYT 500

---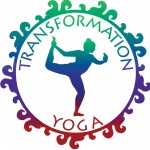 The Business of Yoga
Dates TBA

Set yourself apart as a Yoga Teacher. This one day workshop provides an overview on how to build up a Yoga Business. We will discuss how to:
Get your foot in the door teaching at multiple studios
How to establishing a Private Yoga Practice, teaching one on one sessions with students
Finding your niche
How to Market yourself (what marketing is worth investing in for your niche)
Establishing as a Contractor, Sole Proprietor, LLC or S-Corp
Liability / Insurance / Protection
and much more.
Lead Educator: Michele Smith, E-RYT 500; Specialized guests

---